Improve the customer experience at your airport
Every traveler knows what it is like to sleep in a semi-sitting position in a plane or at an airport. You cannot get much sleep and it is nearly impossible to lie down. The longer the trip, the more tired the travelers. Irritation is intensified by being constantly surrounded by strangers. This is why both business and leisure travelers are becoming more and more interested in paying for an opportunity for short rest in privacy in their own personal space at an airport.
We were also tired and irritated. It seemed mind-boggling that airports do not offer spaces or opportunities for short-term resting in privacy. We solved the problem by developing the GoSleep pods. In the pods, travelers can sleep and relax in a completely private space. And the best part: you are able to lie down in a proper sleeping position! The pods offer a chance for short-term sleeping and resting, thus supporting the airport's hotel services. Since the pods can be rented from an hour to a few hours, they significantly decrease the number of passengers camping on the floors. The pods have an excellent utilization rate at airports and have proven highly profitable for GoSleep operators. The pods receive highly positive feedback from the passengers and can greatly improve the customer experience at the airport.
We offer profit-based partnerships for airports and different airport operators. Read more about the pods that are currently taking over airports, business lounges and waiting areas all over the world.
Get to Know Our Pods for Airports and Other Public Spaces
A pod designed for short-term sleep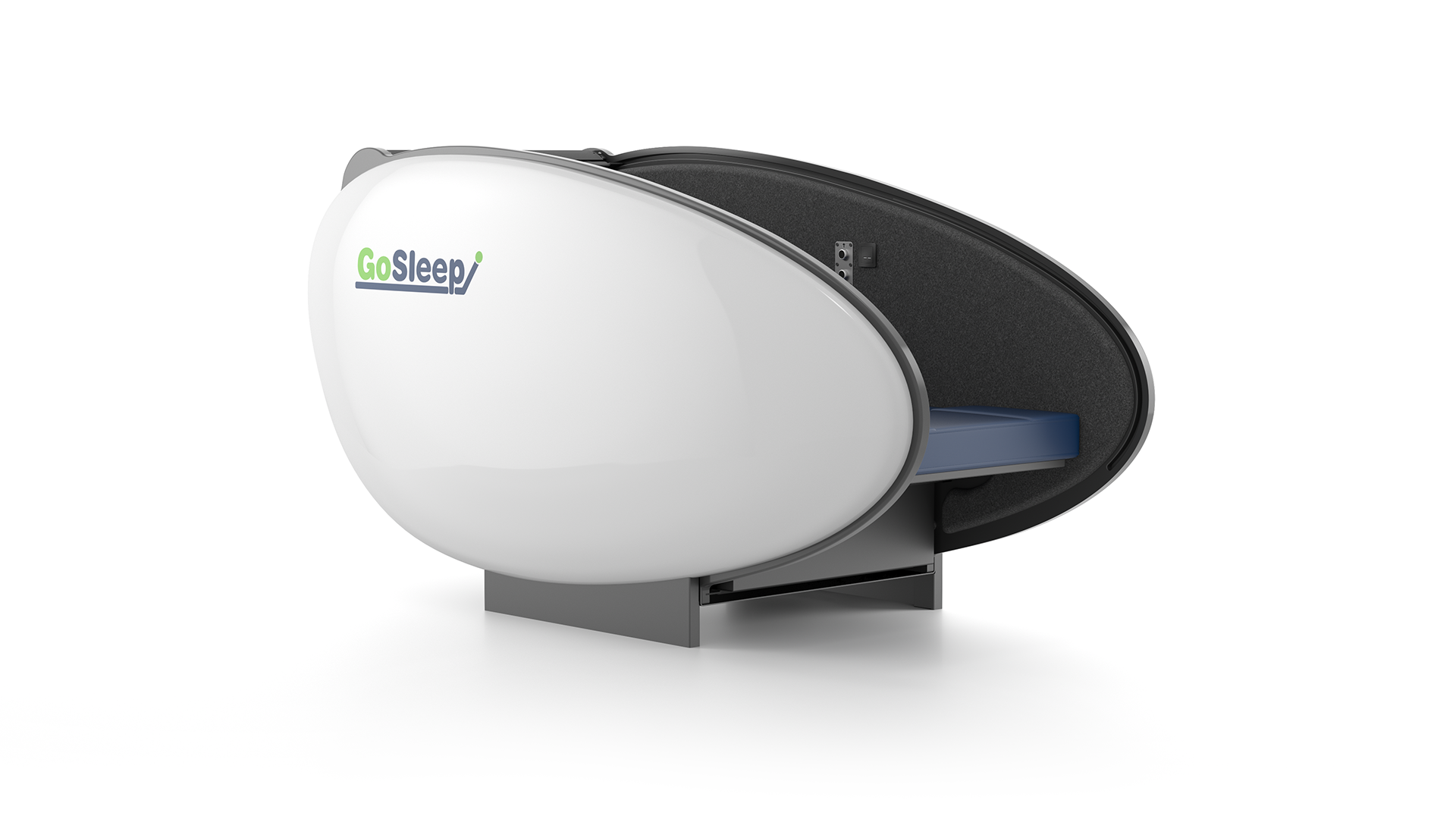 Podi, jonka patjassa rentoutumista ja palautumista edistävä värähtelyteknologia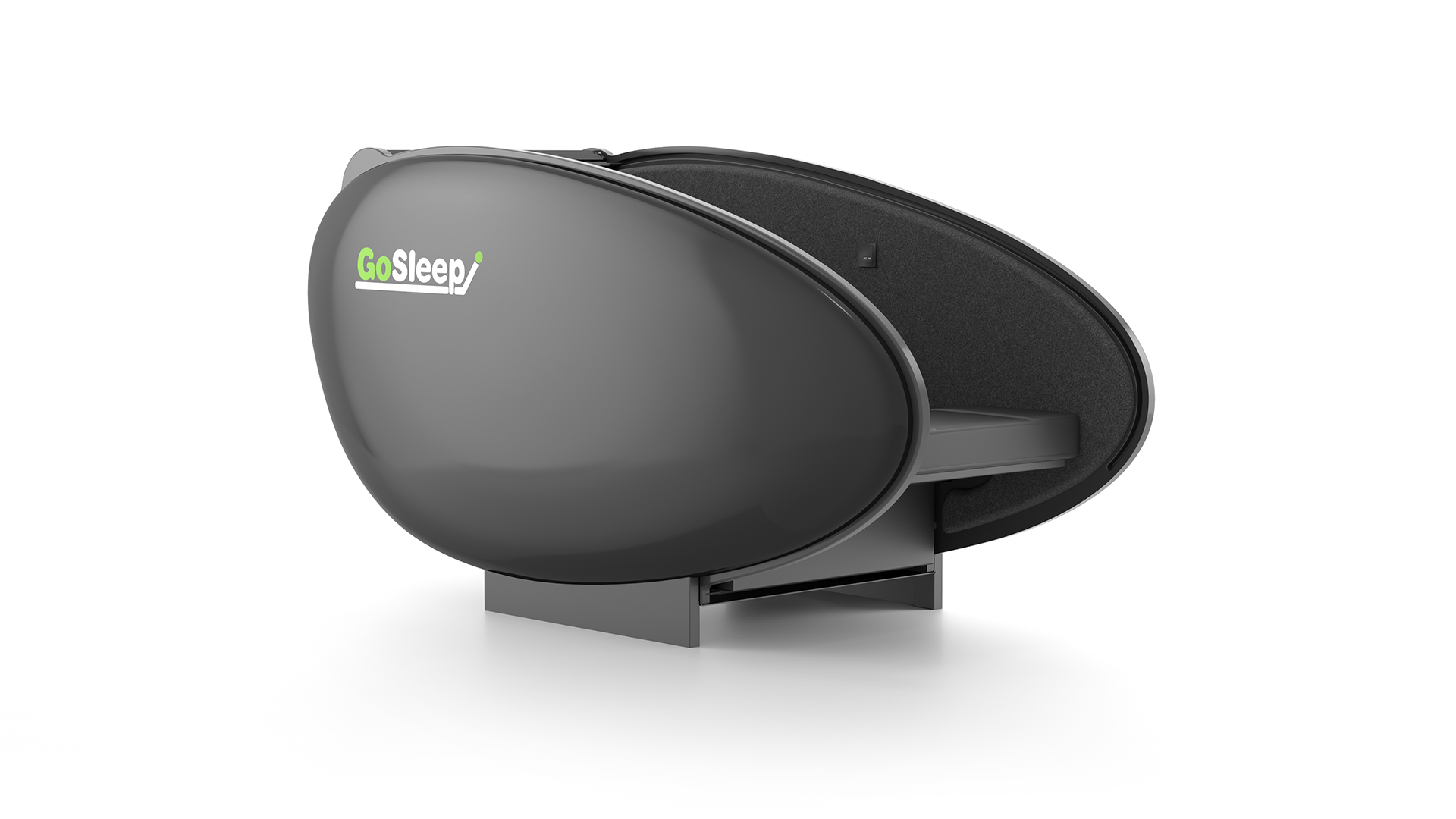 A spacious pod that combines working and resting in a private space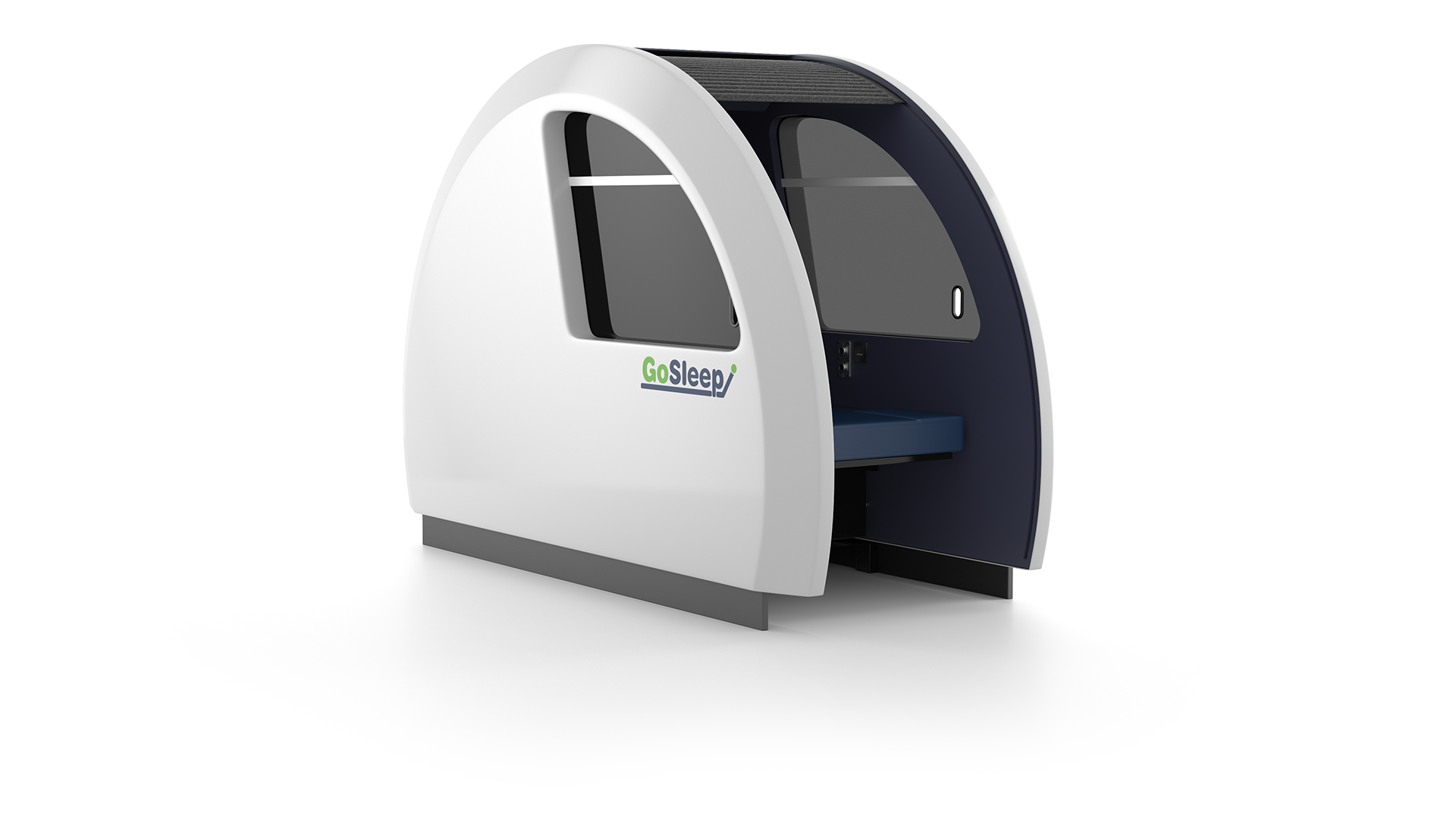 Our sleeping pod and recovery experts will help you find the best solution for your organization. Tell us a few words about your needs and we'll get back to you.