Symbol of Workplace Wellbeing – GoSleep Pods for Offices
We believe that office forerunners are the ones that believe in the power of focus and the inspiring sense of community as the driving force for productivity at work. Forerunners build work environments that inspire, support focusing and help employees recover from the sensory overload they encounter during their day. These are the companies who want people to enjoy the work at the office, because that is the place to be!
We also want the workplaces to be the place to be. The amount of sensory and information overload in our everyday lives is tremendous. People have serious problems related to focusing and recovering. The more strained our minds and bodies become, the more our efficiency decreases. Rest and recovery are basic human needs. That is why helping employees recover during the workday has become one of the major challenges in the workplaces.
Studies show that regular 15–20-minute breaks or resting periods with no activity relieve stress and restore concentration. A well-recovered person has a higher performance level in a shorter period of time than a tired, stressed-out person. However, recovering is not as easy as it may seem, because offices usually do not have spaces that are suitable for recovering. Offices may have couches or bean bag chairs appointed for resting, but it is hard to have privacy and to shut out from the overload with people moving around in the space.
We are passionate about rest being a force for good in the world. GoSleep pods were originally designed for airports: they offer a private space for short resting periods in a private space inside the pod, protected from view. This is the very reason for the pods now making their way into offices – one or more pods in the workplace offer a beautiful moment of tranquility out of sight. Inside the pod, the person gets to shut out external overload and the hecticness of their workday. Recovery does not require sleep: simply lying down to rest for about 15 minutes is enough.
A pod designed for rest and recovery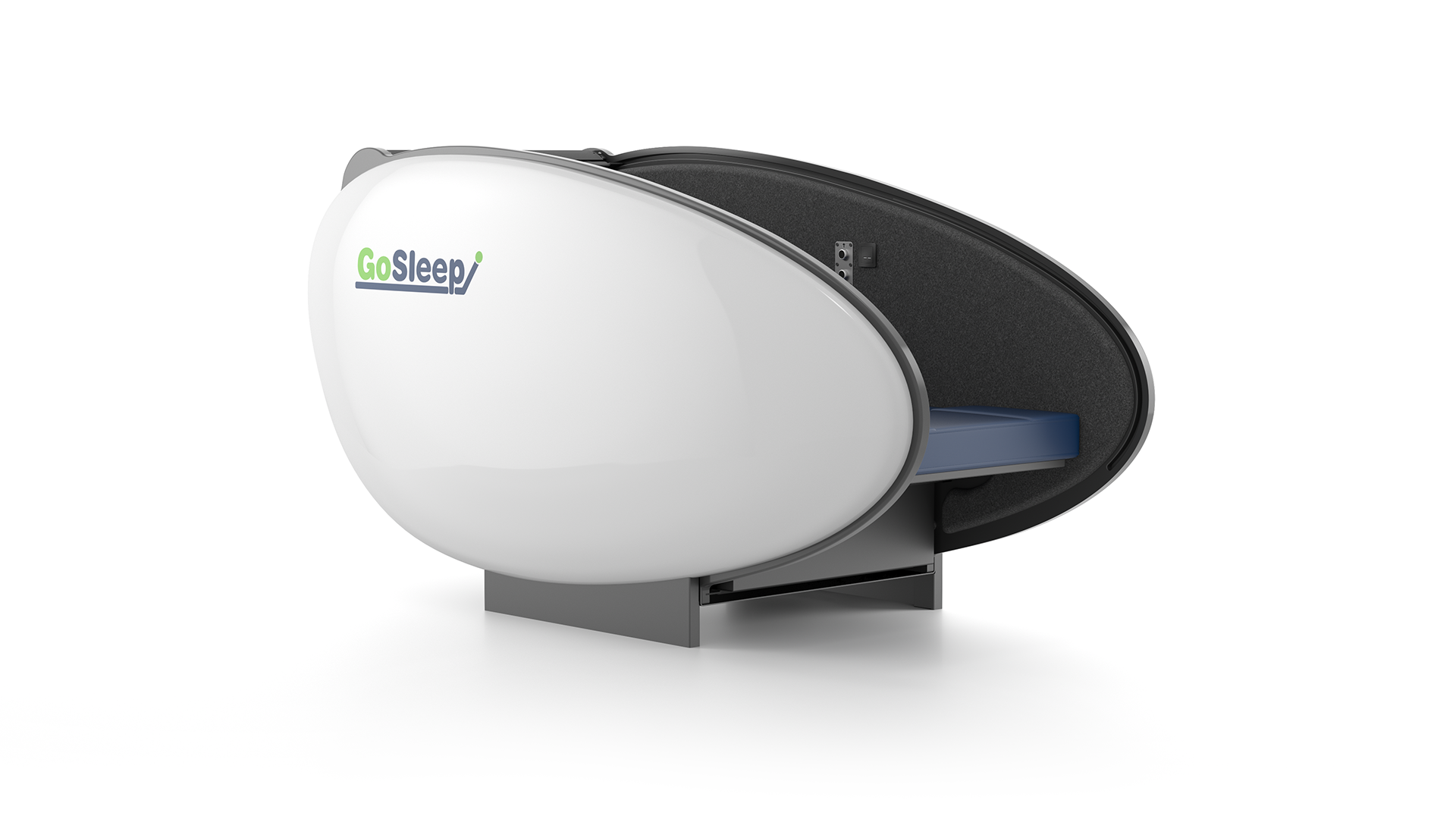 A pod equipped with a vibration technology mattress that boosts relaxation and recovery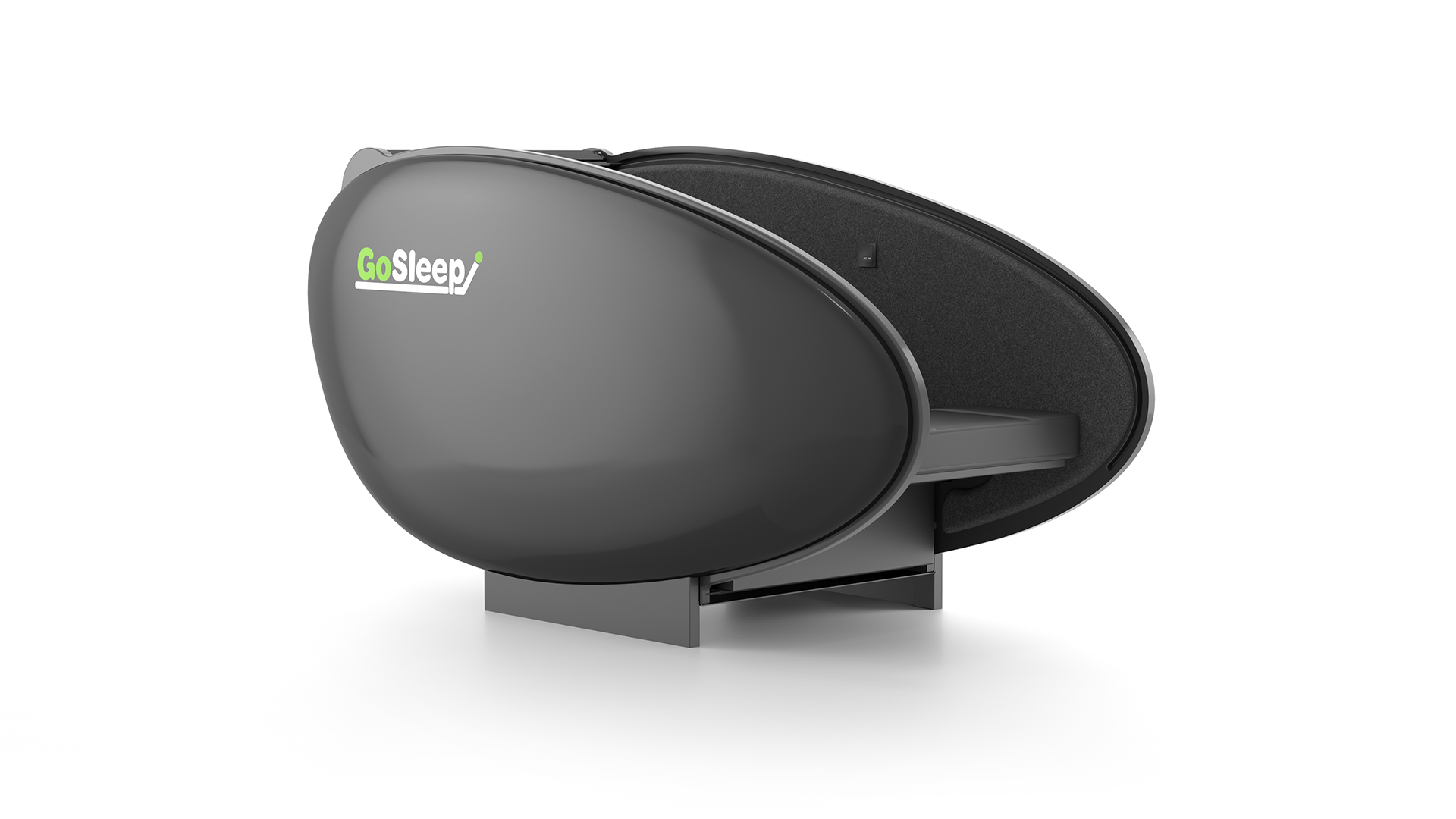 A spacious pod that combines working and resting in a private space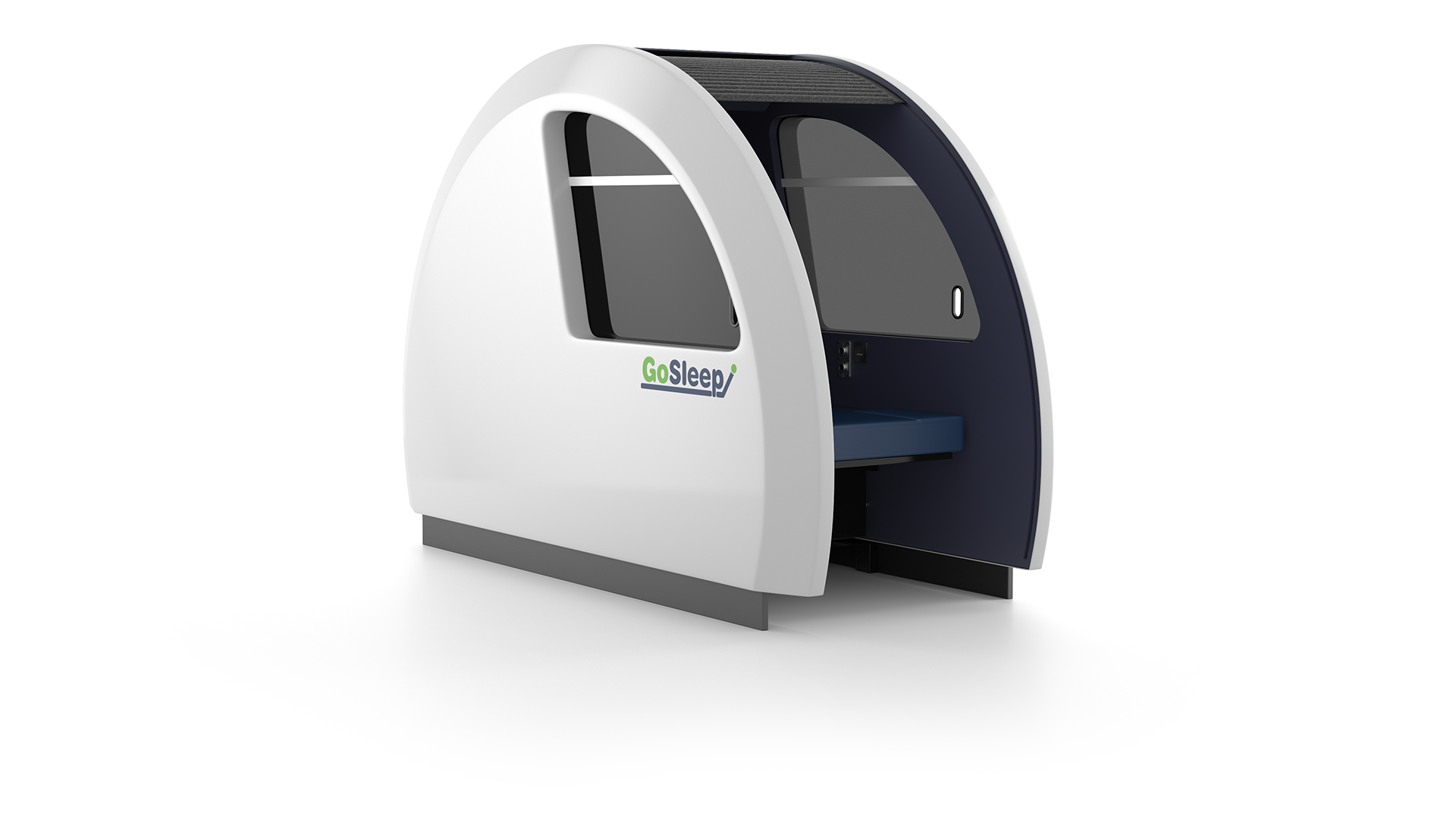 Our sleeping pod and recovery experts will help you find the best solution for your organization. Tell us a few words about your needs and we'll get back to you.