Level Up Your Recovery – GoSleep Pods for Athletes.
Achieving and maintaining your highest fitness level requires a strong ability to recover. Many athletes have experienced a situation where insufficient recovery hinders the improvement of their performance level in spite of hard training. Being in overdrive makes resting and recovering difficult. Sometimes identifying the need for recovery is hard due to the body adjusting to the overtraining state over time.
Recovery Pod Pro is a pod designed for active recovery. The pod is equipped with a Neurosonic mattress that produces low-frequency vibration. Low-frequency vibration affects the autonomic nervous system. The mattress's different programs can help users recover from physical strain more efficiently and comprehensively.
Since the Recovery Pod Pro is a private, closeable space for resting, it is the ideal solution for spaces where building private rooms for relaxing and recovering is either impossible or simply not practical. Spaces like this include offices and fitness and wellness centers. The pod's programs range from 10 to 40 minutes in length, making them accessible to numerous people in a day.
Get to know our Recovery Pod Pro
Equipped with a Neurosonic vibration technology mattress that boosts relaxation and recovery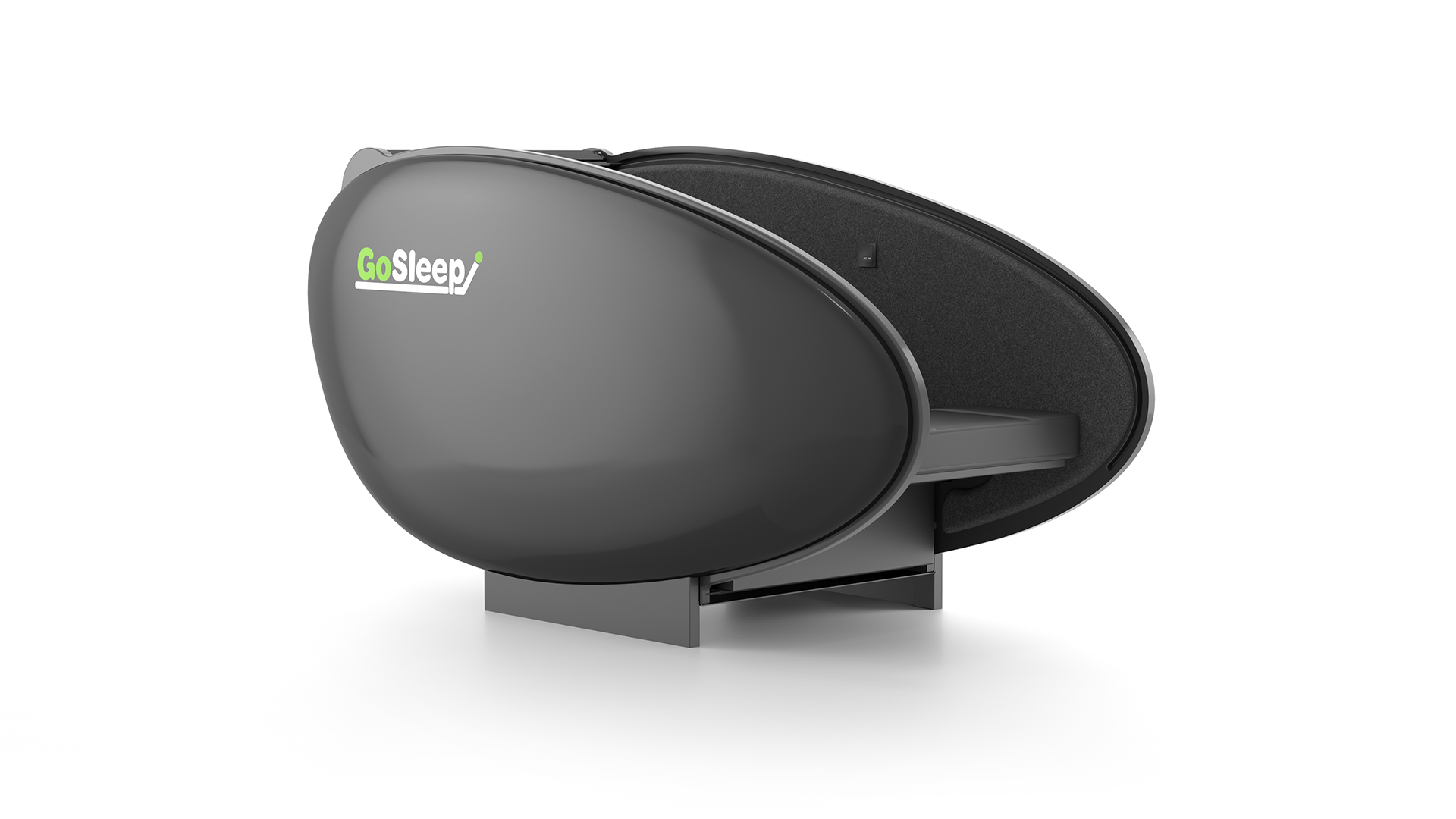 Our sleeping pod and recovery experts will help you find the best solution for your organization. Tell us a few words about your needs and we'll get back to you.